FOREST has an array of venues ideal for private and corporate events. With multiple indoor and outdoor spaces, we offer our guests a truly unique setting to host any event. Our dedicated staff will provide you with professional and exceptional service to ensure that your event is both seamless in execution and memorable. Local and international invitees are sure to be impressed and gratified by the distinct hospitality. 
Feel the splendor of the local and international flavors. We proudly source ingredients from our favorite local vendors.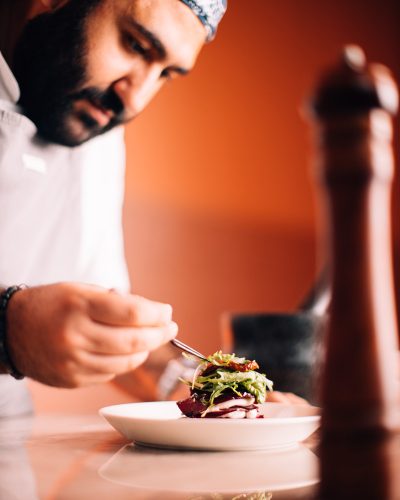 Andranik Hakobyan is a chef with 18 years of experience. During his many years of work, Andranik trained and collaborated with leading French chefs both in France and Yerevan, he worked as a chef for the best restaurants, developed and regularly updated menus. Most of all Andranik loves to work with meat and seafood. Thanks to outstanding skills in organization and leadership, Andranik manages to organize the work of the kitchen on the highest level. Besides development of menus à la carte, Andranik's key skill is the organization of banquets, events, high level dinners, wedding banquets, cocktails. During several years Andranik and his team served the official dinners for the first persona of the states. Nowadays Andranik holds consultations on how to cater for VIP guests.